The Mountain Home Chamber of Commerce is a 501(c)6 non-profit organization. Like many non-profits, we cannot complete our mission relying on membership fees alone.
The funds raised go towards a variety of initiatives including:
-Business advocacy and individualized support for Covid-19 resources and relief.
-Administration to grow partnerships and programs like the Idaho Gems campaign and the Boise State Rural Community Impact Program.
-Increased membership promotion, unconventional networking opportunities for our membership (i.e. The #TogetherMountainHome campaign), and shop local events.
We strive for economic vitality and partnerships – Help us drive it to the green!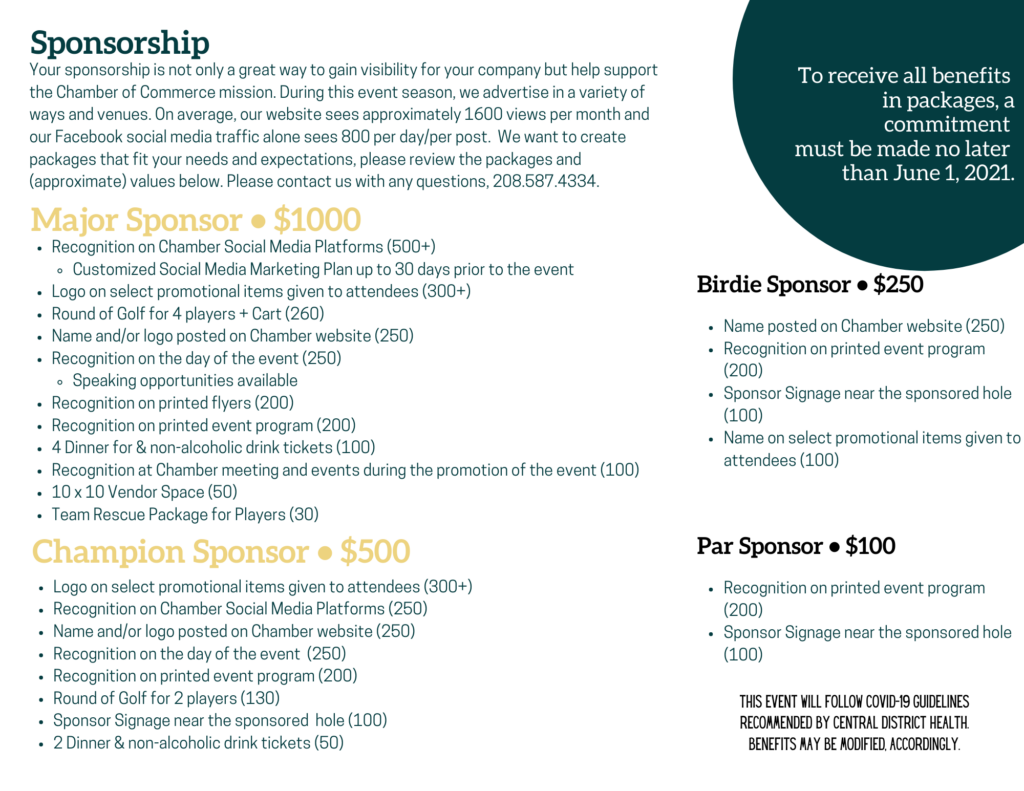 Please consider supporting this event. For more information contact the Chamber office at 208.587.4334.